It all started with an idea to make a few one-size-fits-all compliments that could be given to just about anyone. I could sell them already sealed and let my customers know that whatever the contents within were, that they would certainly cheer them up.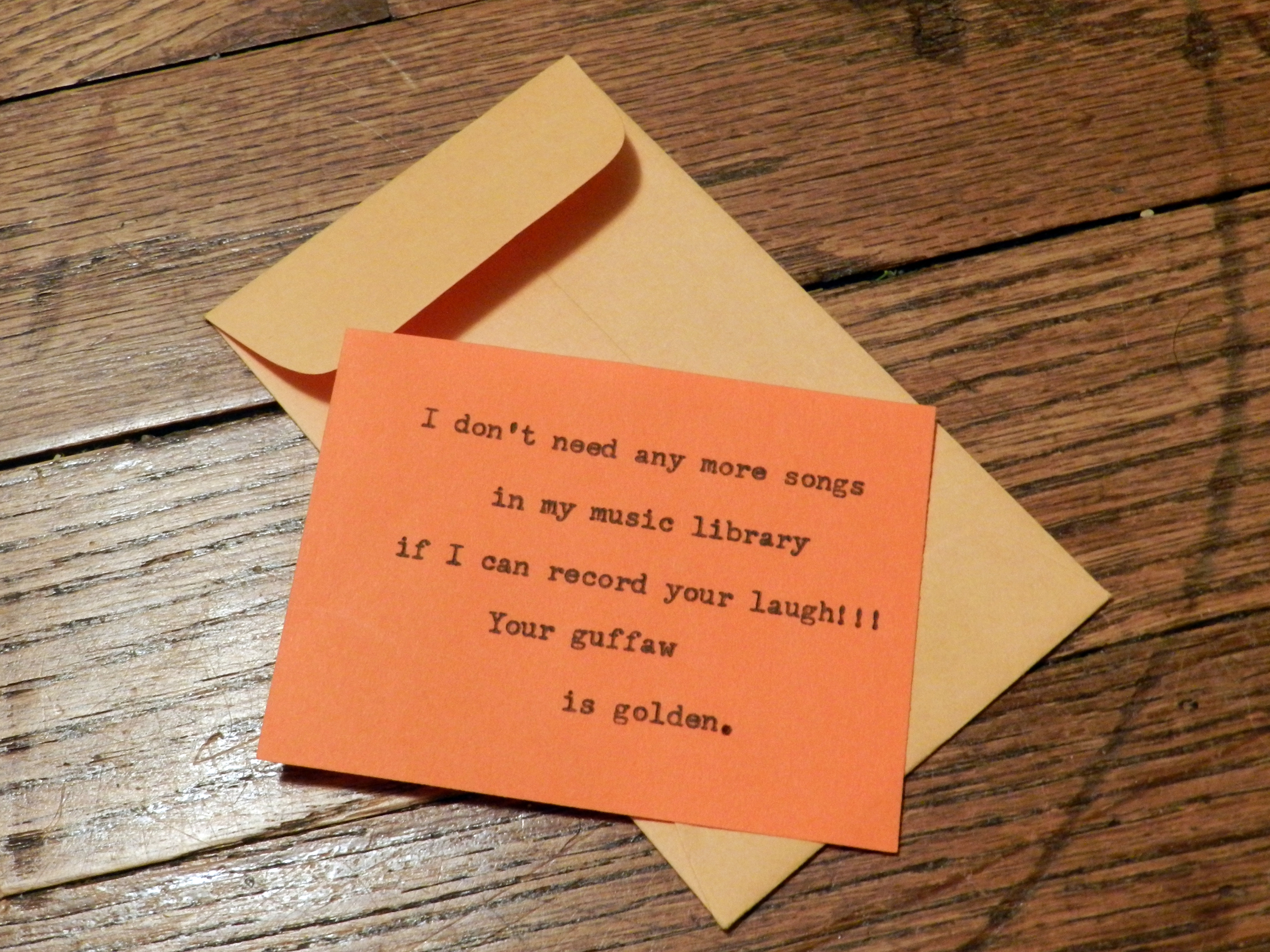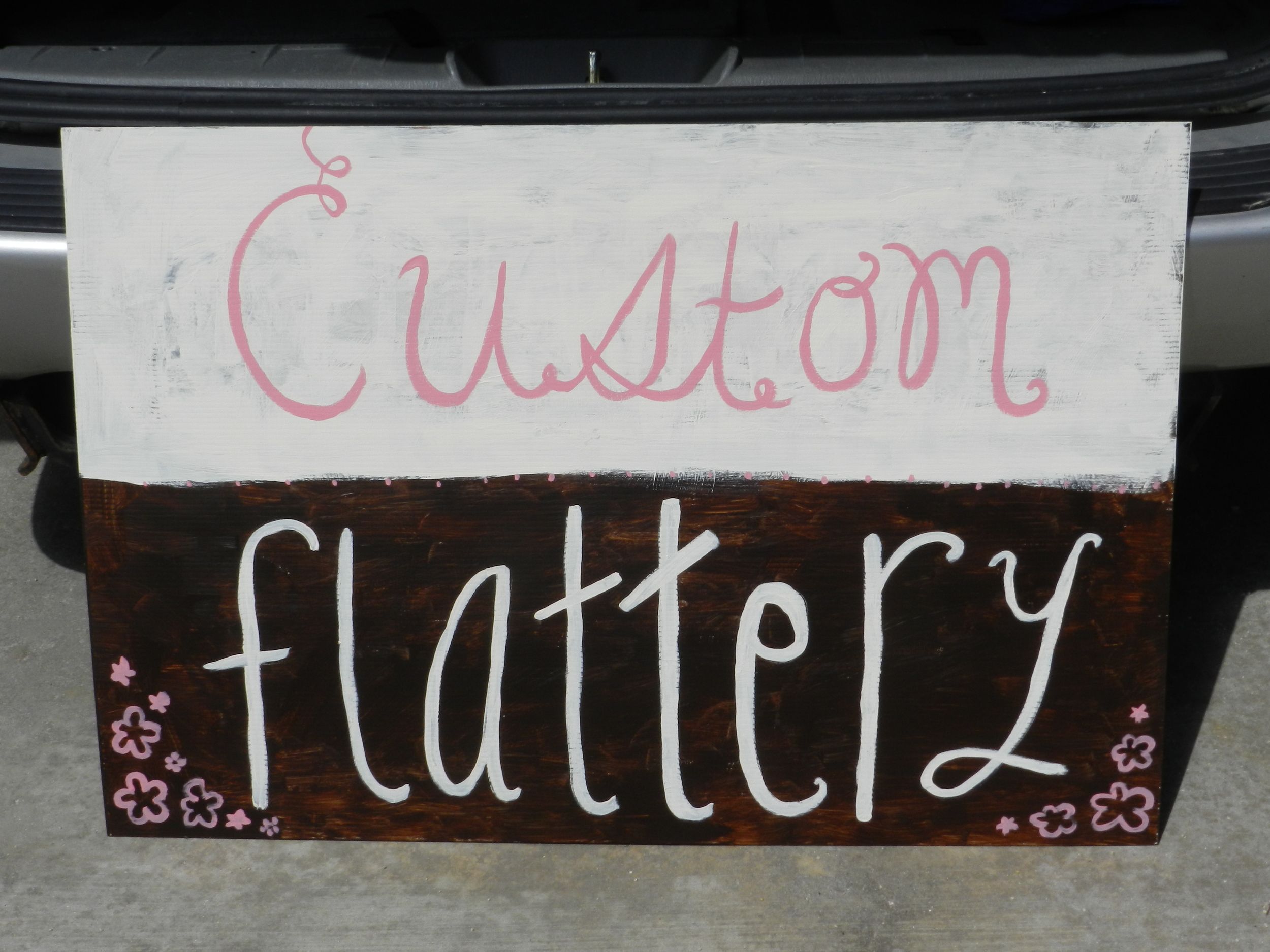 I made a sign thinking I would also offer on-the-spot customized compliments. But in the end, all my customers at the Night Market wanted me to write them face poems. So that is what I did.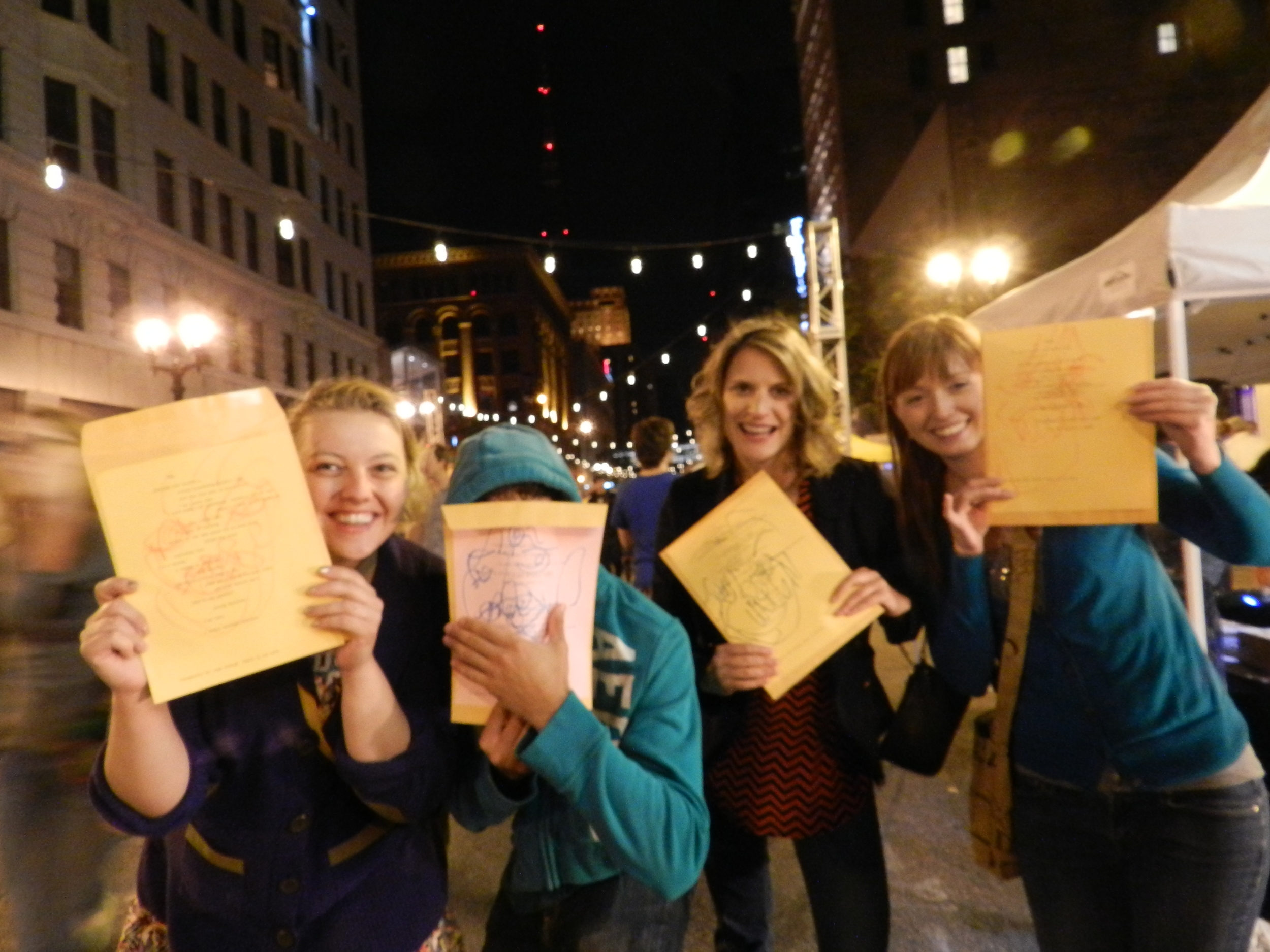 A flock of extremely satisfied customers.
Haimish Gree joined me and ended up writing quite a few compliments. He typed up the compliment and after he'd write an additional thought for people on the envelope itself with a quill and ink. He wrote a couple custom compliments, and many. many spontaneous compliments that could be given to just about anyone...
A masterful note penned on an envelope designed to prepare the reader to accept an exhilarating compliment within that could be perfect for them or... anyone else who happened to read it.
I kept this one for myself.
After the evening I had a few compliments by Mr. Gree left over so I gave one to my mom. She loved hers and quickly hid it in a special place near all the salt.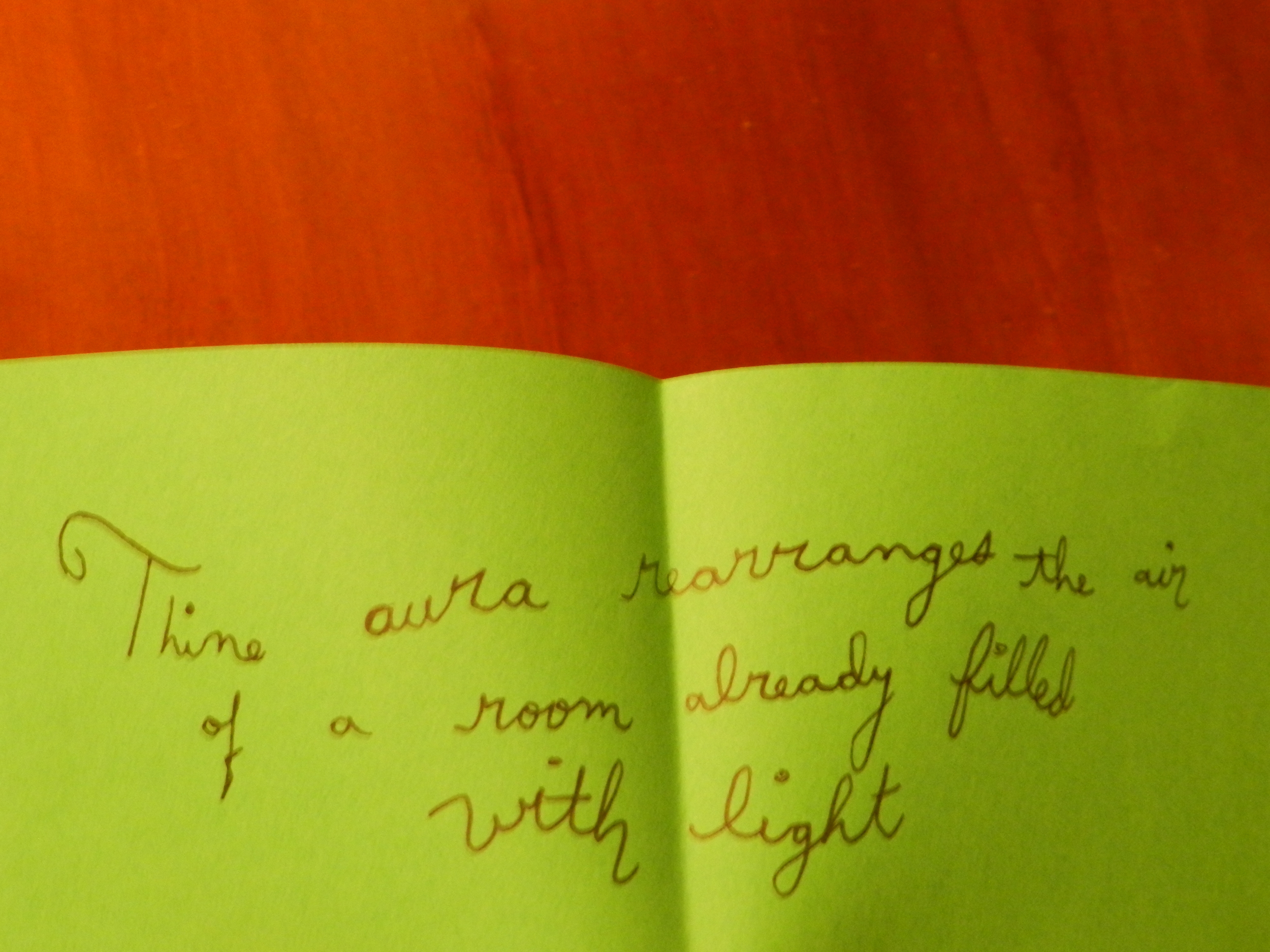 I have all of the compliments that I made left over, and I made them look really, really nice! Stamps, drawings, color. But for some reason people always picked the simpler, more mysterious inked envelopes by Haimish Gree. I gave the last one to my dad. It said, "When did you learn that you are beautiful?" He read it, chuckled and then after a few minutes he gave it back to me. "I don't need this."
The next day I caught my dad asleep on the couch. Indeed, he doesn't need such a compliment. He is obviously a beautiful man.